MediaStore All-in-one Shared Storage Appliance Simplicity. Performance. Sophistication.
Striking Simplicity – no IT expertise required to setup or maintain
Superior Performance – choice of 1GbE, 10GbE IP/FCoE, 8GbFC and 16GbFC
Easy Connection – directly connect your Mac, Windows and Linux clients
Collaborative Editing – accelerate and manage your entire workflow
Self-Managed Solution – automatic defrag, dynamic volume expansion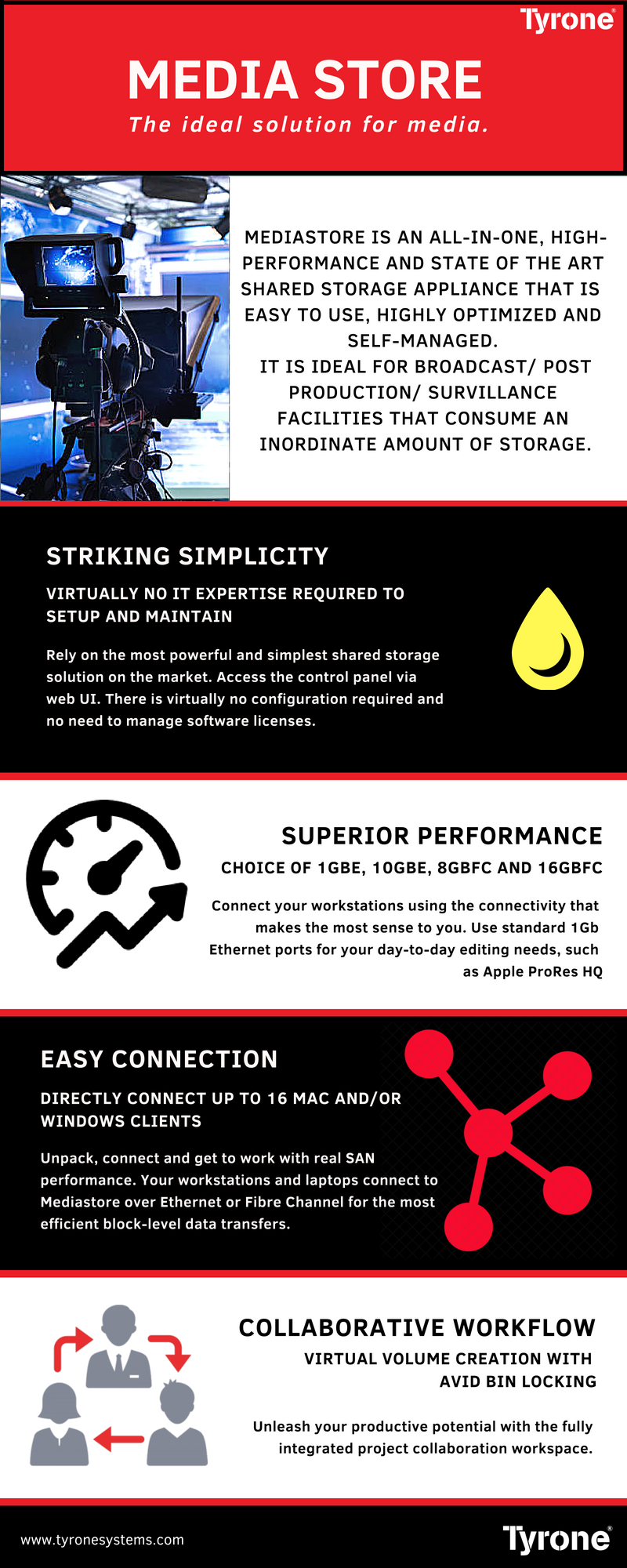 MediaStore is an all-in-one, high-performance, and state of the art shared storage appliance that is remarkably easy to use, highly optimized and self-managed. It is ideal for Broadcast/ post-production/ Surveillance facilities that consume an inordinate amount of storage, yet operate on a very low IT staff/TB ratio.
Media store is a sophisticated digital storage hub that is designed to smooth out the most complex video production workflows, including Avid bin locking.
Media store total capacity can dynamically be increased by adding up to some petabytes by adding JBODS/ Expansion chassis. There is no downtime or need to reformat you're your storage when adding an expansion chassis.