Cloud migration is when a company moves its digital assets, services, databases, IT resources, and applications partially or wholly into the cloud, usually to run on the cloud-based infrastructure provided by a public cloud service provider.
By 2025, IT spending on public cloud computing will overtake spending on traditional IT. 65.9% of spending on application software will be directed toward cloud technologies, up from 57.7% in 2022 (Source: Gartner).
Cloud migration is critical for achieving real-time updated performance and efficiency. The process requires careful analysis, planning, and execution to ensure cloud solution compatibility with your business requirements.
What are the benefits of cloud migration?
Businesses that have already begun moving to cloud computing are accelerating a cloud transformation that will lead the way forward in the years to come.
Scalability: Cloud computing can scale to support larger workloads easier than on-premises infrastructure.
Cost: Cloud providers offer managed services that lower operational costs and simplify maintenance tasks. Organizations migrating to the cloud spend significantly less on IT operations and devote more resources to innovation.
Performance: Performance and end-user experience can be improved by migrating to the cloud. Websites hosted in the cloud serve more users and run-in geographical locations near end-users, to reduce network latency.
Digital experience: Users may access cloud services and data from any location, whether they are workers or customers. It contributes to digital transformation, enables an improved experience for customers, and provides employees with modern, flexible tools.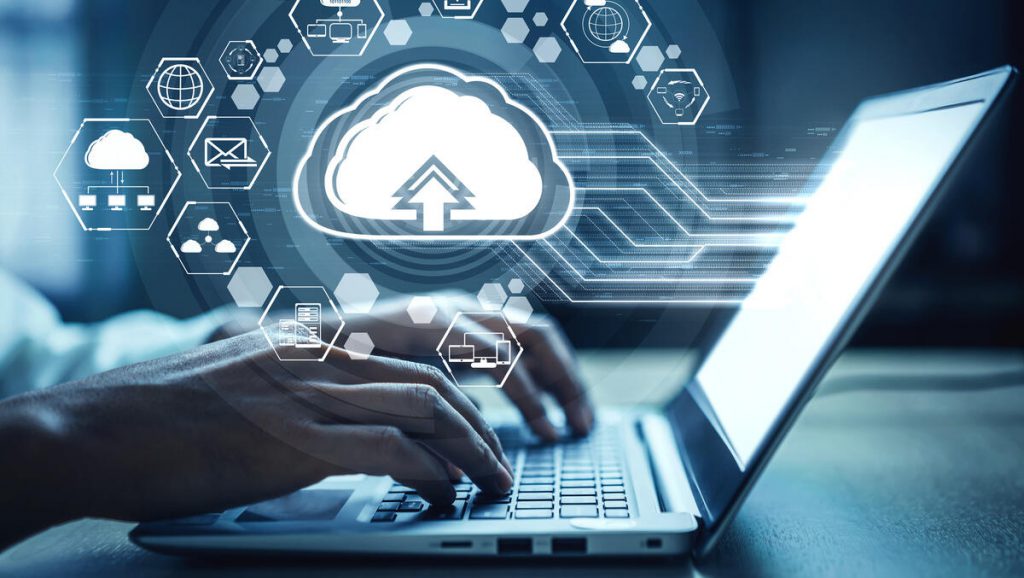 4-Step Cloud Migration Process
Cloud Migration Planning
Determine the use case that the public cloud will serve. It's crucial to assess your environment, discern your reliance on data, and determine the factors governing migration. Identifying these requirements will help you chart a solid plan for the tools you need during migration.
Migration Business Case
Understand the relevant services offered by cloud providers and their costs. Determine the anticipated advantages of cloud migration in three dimensions: operational benefits, cost reductions, and architectural enhancements.
Use cloud cost calculators to estimate future cloud expenses using realistic assumptions.
Work with cloud providers to identify your cost-cutting alternatives based on your projected cloud implementation.
Execution of Cloud Data Migration
Execute your migration once your environment gets assessed. Execute migration with minimal operation disruption, lowest cost, and over the shortest period. You risk impacting your business operations if your data becomes inaccessible to users during a migration. The same is true after the first migration as you continue to sync and upgrade your systems.
Ongoing Upkeep
It is crucial to ensure that the data is optimized, secure, and easily retrievable. Apart from real-time monitoring, you should assess the security of the data at rest to ensure that working in your new environment meets regulatory compliance laws. Meet ongoing performance and availability benchmarks to secure your RPO and RTO objectives should they change.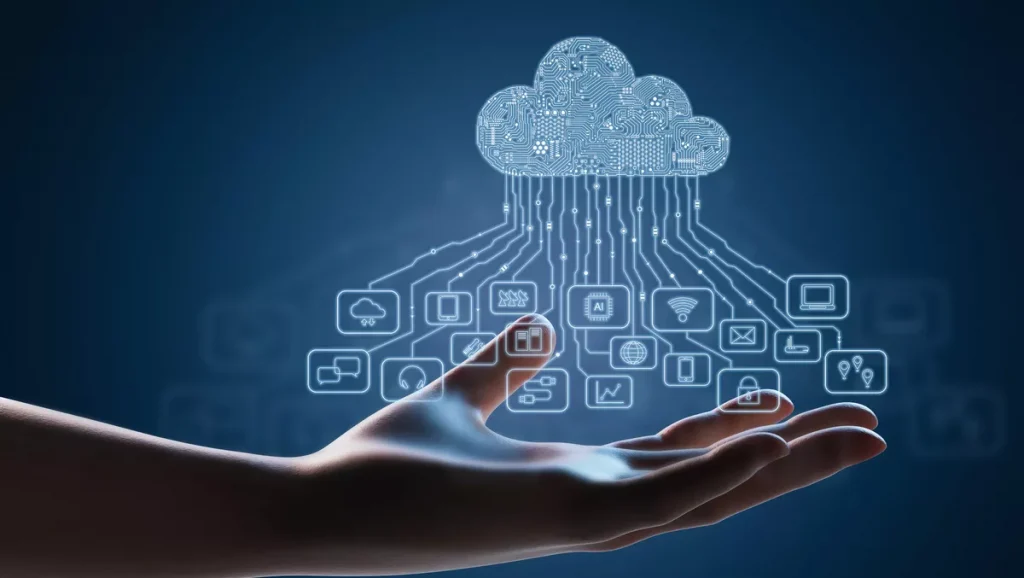 What are the types of cloud migration?
Re-host (lift & shift)
You migrate an application from a local server to a cloud service. As the name indicates, this entails moving your stack from on-premises hosting to the cloud. For the fastest ROI, you move an identical clone of your present environment without making any significant modifications. Companies who have a conservative culture or do not have a long-term strategy for using sophisticated cloud capabilities are ideal candidates for rehosting.
Re-platform
As a variation on the lift and shift, re-platforming involves making a few further adjustments to optimize your landscape for the cloud.
The core architecture of applications stays the same. It is a good strategy for conservative organizations that want to build trust in the cloud while achieving benefits like increased system performance.
Repurchasing
This entails migrating your apps to a new, cloud-native offering, often a SaaS platform. The difficulty is relinquishing familiarity with current code while teaching your staff on the new platform. If you are transitioning from a highly customised legacy landscape, repurchasing may be the most cost-effective alternative.
Re-factor
Refactoring means rebuilding your applications from scratch.
The company updates components of an application to conform to enterprise standards, functional needs, and security needs.
This is usually driven by a business's need to leverage cloud capabilities unavailable in the existing environment. Refactoring is generally the most expensive, but also the most compatible with future versions.
Retiring
Once you have assessed your application portfolio for cloud readiness, you might find some applications are no longer useful.
Simply turn them off. The resulting savings will boost your business case for applications ready for migration.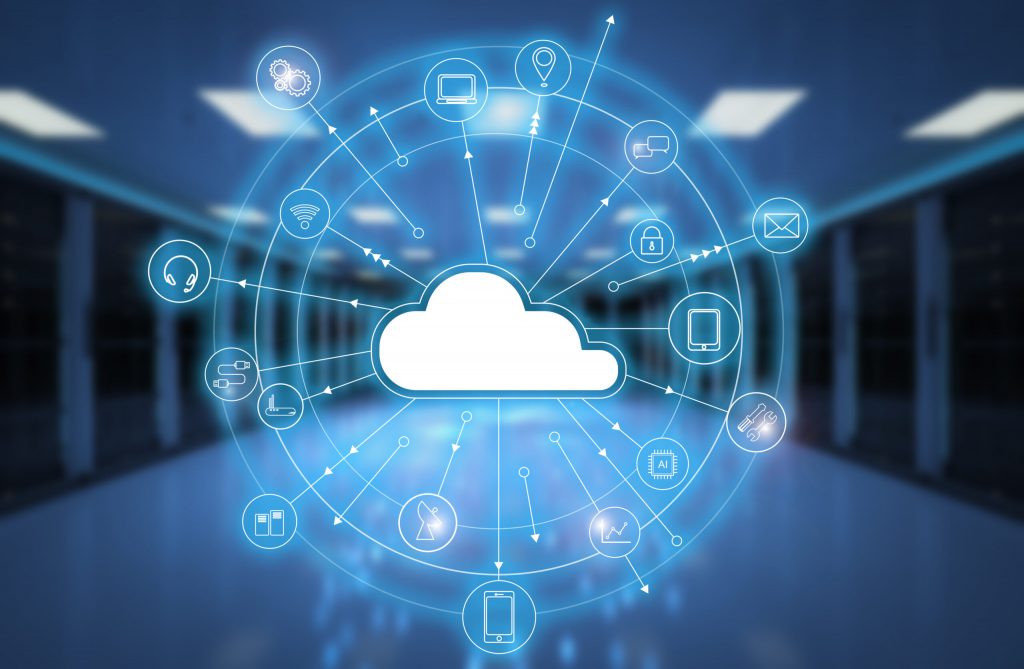 Cloud Migration Services Offered by Tyrone
Jumpstart your seamless migration to the cloud with us regardless of whether you are moving your existing application to the cloud or need to build a new cloud-native platform.
We migrate and manage business-critical workloads on multi-cloud computing platforms, helping you in every step of the cloud development life cycle.
Cloud migrations are complex. We thoroughly evaluate your current IT landscape and build a comprehensive roadmap for your cloud journey. Leveraging this assessment and roadmap, we ensure the rapid and successful migration of applications to the cloud environment of your choice with minimum disruption to business operations.
Our Cloud Migration Services help businesses identify applications suitable for migration, move them to the cloud and manage them securely.
Conclusion
Cloud migration is critical for achieving real-time updated performance and efficiency. Businesses that have already begun moving to cloud computing are accelerating a cloud transformation that will lead the way forward in the years to come. Finding a cloud service provider who understands your needs and manufactures the right solutions catering to your organization is vital.