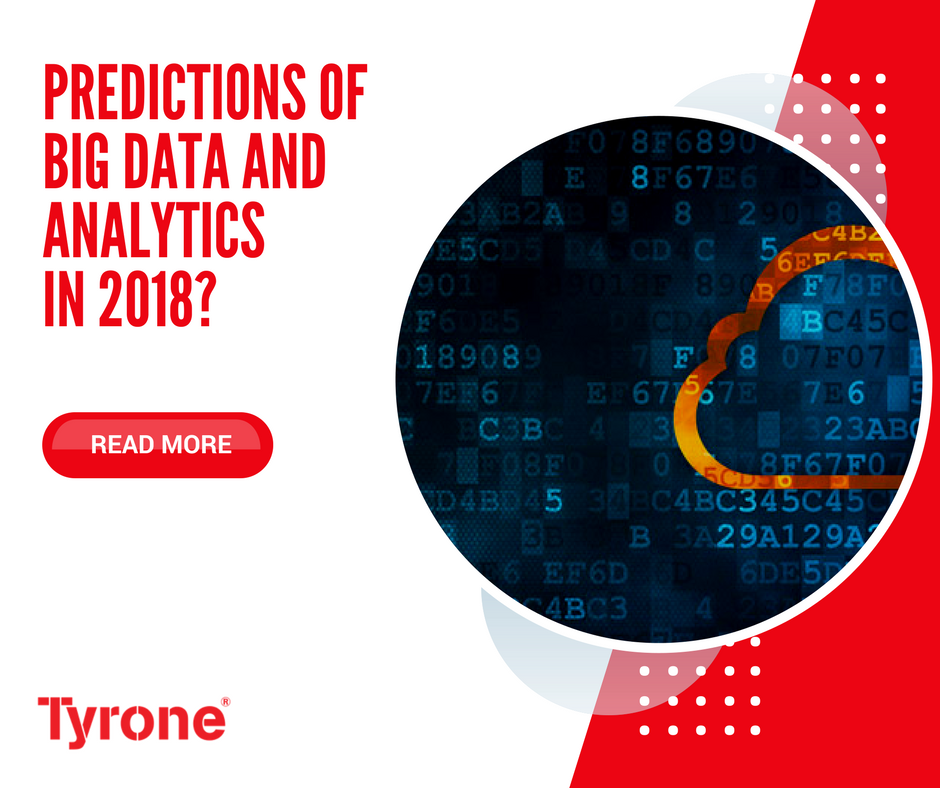 In 2018 enterprises will finally move beyond the hype to recognize that AI requires hard work—planning, deploying and governing it correctly. But Forrester also promises improvements: Better human and machine collaboration due to improved interfaces; enhancing business intelligence and analytics solutions by moving resources to the cloud.
25% of enterprises will supplement point-and-click analytics with conversational interfaces.
20% of the enterprise will deploy AI to make decisions and provide real-time instructions.
AI will erase the boundaries between structured and unstructured data-based insights.
33% of enterprises will take their data lakes off life support.
50% of enterprises will adopt a cloud-first strategy for big data analytics.
66% of enterprises will deploy insight centers of excellence as a remedy for organizational misalignments.
The majority of Chief Data Officers (CDOs) will move from defense to offense.
Data engineer will become the hot new job title.
The insights-as-a-service market will double as insight subscriptions gain traction.
Academia will become the new insights partner for enterprises.
53% Of Companies Are Adopting Big Data Analytics
53% of companies are using big data analytics today, up from 17% in 2015 with Telecom and Financial Services industries fueling the fastest adoption. Telecom and financial services are the most active early adopters, with Technology and Healthcare being the third and fourth industries seeing big data analytics Education has the lowest adoption as 2017 comes to a close, with the majority of institutions in that vertical saying they are evaluating big data analytics for the future. North America (55%) narrowly leads EMEA (53%) in their current levels of big data analytics adoption. Asia-Pacific respondents report 44% current adoption and are most likely to say they "may use big data in the future."
Data warehouse optimization is considered the most important big data analytics use case in 2017, followed by customer/social analysis and predictive maintenance.Data warehouse optimization is considered critical or very important by 70% of all respondents. It's interesting to note and ironic that the Internet of Things (IoT) is among the lowest priority use cases for big data analytics today.
Big data analytics use cases vary significantly by industry with data warehouse optimization dominating Financial Services, Healthcare, and customer/social analysis is the leading use case in Technology-based companies. Fraud detection use cases also dominate Financial Services and Telecommunications. Using big data for clickstream analytics is most popular in Financial Services.
Spark, MapReduce, and Yarn are the three most popular software frameworks today. Over 30% of respondents consider Spark critical to their big data analytics strategies. MapReduce and Yarn are "critical" to more than 20 percent of respondents.
The big data access methods most preferred by respondents include Spark SQL, Hive, HDFS and Amazon S3.73% of the respondents consider Spark SQL critical to their analytics strategies. Over 30% of respondents consider Hive and HDFS critical as well. Amazon S3 is critical to one of five respondents for managing big data access. The following graphic shows the distribution of big data access methods.
Machine learning continues to gain more industry support and investment plans with Spark Machine Learning Library (MLib) adoption projected to grow by 60% in the next 12 months.In the next 24 months, MLib will dominate machine learning according to the survey results. MLib is accessible from the Sparklyr R Package and many others, which continues to fuel its growth. The following graphic compares projected two-year adoption rates by machine learning libraries and frameworks.