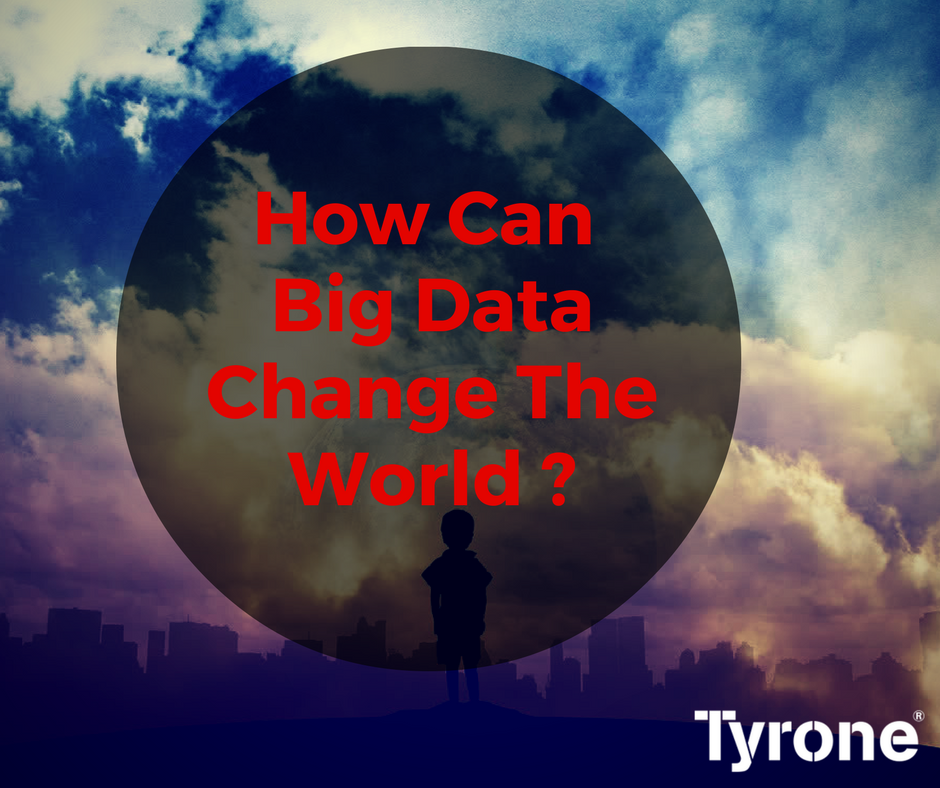 "BIG DATA"- a very general term people use in marketing and there is no doubt that Big Data is an exploding practice today. Here's a question (only a philosopher will love it), How Big is Big? Ask an Elephant and you will probably get a very different answer than the one given to you by an ant.  Our own capabilities and perceptive change our answers.
The question of "how big is big" was addressed by the Chief Technology Officer of the CIA, Ira "Gus" Hunt in a presentation he gave at a conference on data. Hunt talks about staggering data statistics – 7 billion searches done on Google every day; 390 million Tweets a day; 35% of the world's photographs stored on Facebook; 6.1 trillion text messages sent per year; and on and on.."
Each year, companies are devoting more of their time and budgets to understand the troves of data around them, both inside and outside their organizations.
Here are 4 ways Big Data will see the world becoming a better, more informed, more connected:
# Big Data & Analytics as Service
Companies of any size can employ big data by sharing a pool of scientists and resources, getting the expertise they need without venturing beyond their core competencies or taking on a big fixed expense.
# Sports
Big Data and Analytics plays a prominent role in sports.  Statistics have long been a part of the game for Major League Baseball in the U.S., and now are seen as a key to unlocking answers from stadiums to the hardwood around the world.
"Today, 19 of the 20 Premier League teams use [analytics software]. Each has its own team of performance analysts and data scientists looking for the indicators that quantify player performance, the events that determine matches and trends that characterise seasons.
# Health Care
There is a benefit of having a sophisticated data analysis done on medical information; it can help insurance companies bring costs down by keeping doctors from performing tests and analysis that are not called for given certain types of symptoms.
# Energy
Utility companies are harvesting and analyzing data to provide more information about energy consumption to customers, lowering costs, and general operations. From a customer perspective, this helps ratepayers make better decisions about their energy usage.