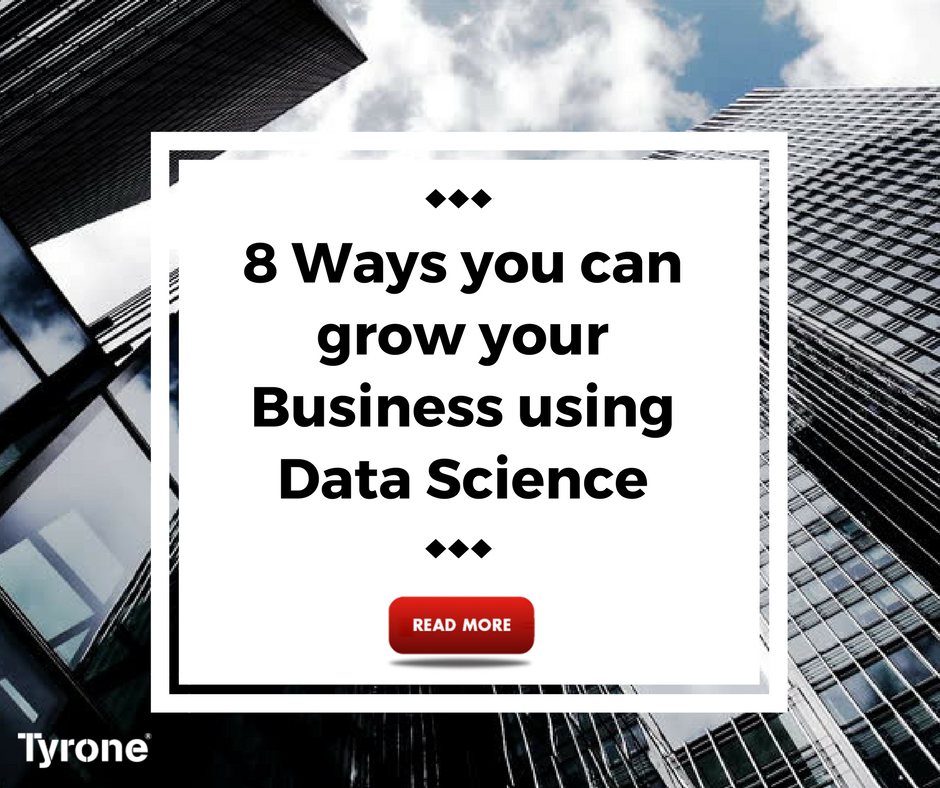 Today, the advent of the Internet of Things and the development of AI technology has simplified implementation of big data solutions to the degree that even medium to small-scale businesses are benefiting from it. Using big data analytics, businesses can make informed decisions and better their operational efficiency in a number of ways.
Without professional expertise that will turn cutting-edge technology into actionable insights, Big Data is nothing. Today, a lot more organizations and institutions in the financial sector as well, are opening up their doors to big data and unlocking its power, thus increasing the value of a data scientist who knows how to drive the value of a large amount of information that already exists inside an institution.
Here is the list of 8 ways Data Science can help your business:
Empowers management to make better decisions
Big data analytics acts as a trusted advisor for an organization's strategic planning. It helps your management and staff in enhancing their analytical abilities and thereby improving their overall decision-making skills. Measuring, recording, and tracking performance metrics then allow the upper management to set new goals.
Helps identify trends to stay competitive
As mentioned earlier in this post, one of data analytics' primary objectives is to determine patterns within large data sets. This is particularly useful for identifying new and emerging market trends. Once identified, these trends could become the key to gaining a competitive advantage by introducing new products and services.
Increases the efficiency and commitment of staff in handling core tasks and issue
By making employees aware of benefits of using the organization's analytics product, data science can make them more efficient at their jobs. Working with a greater insight into company goals, these employees will be able to drive more action towards core tasks and issues at every stage. Hence, improving the overall operational efficiency of your business.
Identifies and acts upon opportunities
Data science is all about constantly looking for areas of improvement in the organizational workings. Also, by discovering inconsistencies with the help of Elastic search in the organizational processes and existing analytical systems, data scientists can introduce new ways of doing things. This, in turn, can drive innovation and allow new product development, opening profitable avenues for your company.
Promotes low-risk data-driven action plans
Big data analytics has made it possible for small and big businesses to take actions based on quantifiable, data-driven evidence. Such a strategy can save a business from unnecessary tasks and sometimes foreshadow risks.
Validates decisions
Apart from allowing your business to base decisions on data, analytics also helps you test these decisions by introducing variable factors, to check for flexibility and scalability. Using data science and big data solutions, you can introduce favorable changes in your organizational structure and function.
Helps in selecting the target audience
One of the key value props of big data analytics is how you can shape customer data to provide more insight into consumer preference and expectations. A deeper analysis of customer data can help companies in identifying and targeting audience with utmost precision using tailor-made products and services.
Facilitates sensible recruitment of talent
Human resource departments are constantly at work in companies to find talent that fits the prescribed criteria. Big data has made their task simpler by providing comprehensive data profiles on individuals by merging social media, corporate profiles, and job search databases. Now your HR Department can process CVs much faster and recruit the right talent quickly and without compromises.
The above are just a few ways we think big data can help companies grow. We are living in a digital age, and having data provides you with a plan to make more money from your business. Data science will be a must for companies in a few years, who want to achieve aggressive growth in business.
Moreover, big data is also resonating with government and public-sector agencies, which is a good sign for businesses all around the world as this will help deepen the public-private collaboration in a range of fields.