5 Costs of Not Upgrading to a HPC
High-performance computing is the use of parallel processing and supercomputers to run advanced and complex application programs. The system focuses on developing parallel processing systems by integrating both administration and computational methods.
Usually, some problems cannot be resolved on a commodity computer within a limited time frame. Sometimes, there are issues with the execution because of the limited availability of resources.
In such cases, high-performance computing is the best solution to overcome these restrictions with the use of specialized hardware or by collecting computational power from different units. The consequent allocation of operations and data across different units needs the concept of parallelization. See what you are missing out by not upgrading to HPC: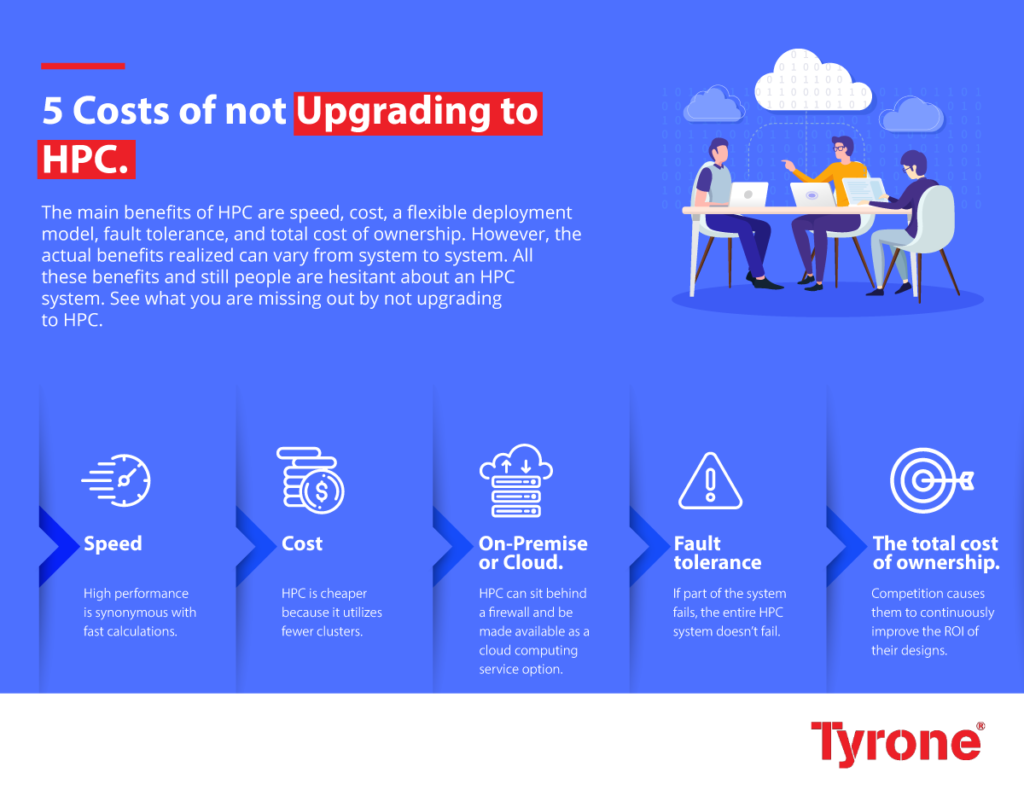 Get in touch info@tyronesystems.com