US DATA CONSUMPTION IN ONE DAY
Here is an interesting data set for all of you who love Big Data. We promise one day we shall bring similar insights into India and other Asian countries as well. Just want to leave with the thought – If we were to capture and analyse all the data that human brain stores, how will this impact our lives and future?
Keep coming back folks!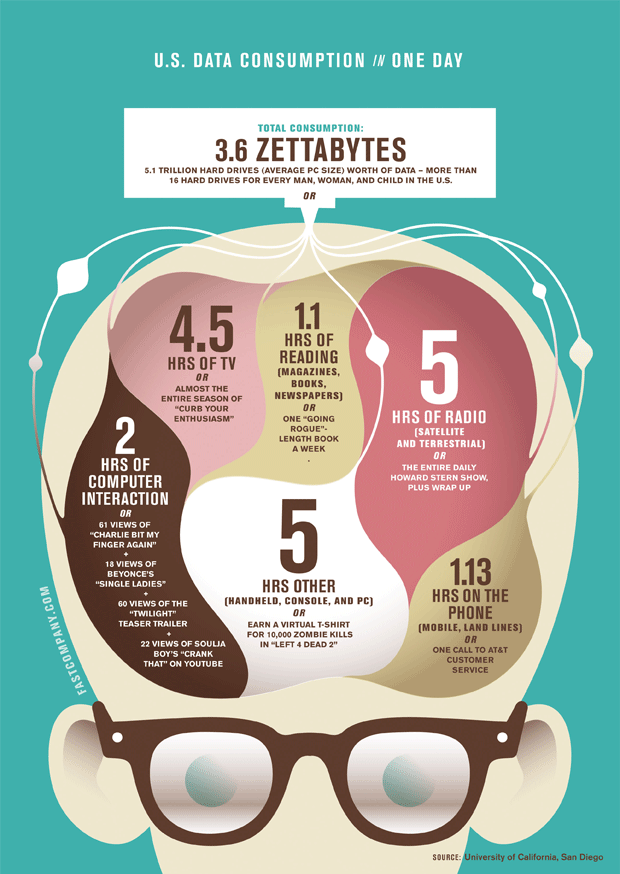 Source – http://www.polyspot.com/en/blog/wp-content/uploads/2012/01/Total-American-Data-Consumption-Infographic-2.gif.png