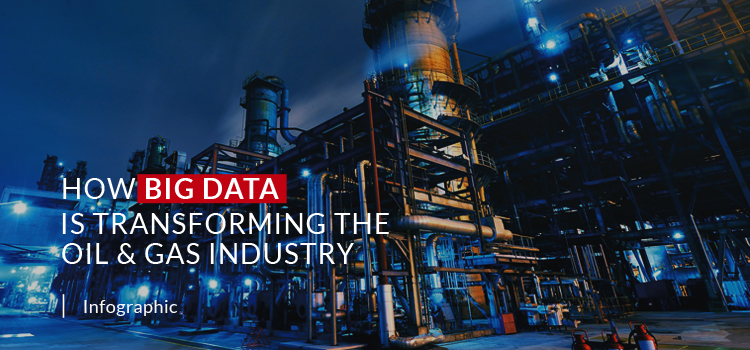 How Big Data is Transforming the Oil & Gas Industry
The Big Data in the present world is becoming big in its volume, impetus and consumption to produce latest trends for strategy building and leading the organisation towards growth generation.
For future advancement, the three possible innovation dimensions which are Business, Operations and Technology can be effectively applied to oil and gas industry.
Business Innovation implies transforming the way people do business with the help of a completely new and disruptive business model.
Operational Innovation means making the best use of a business or certain aspects of operations focusing on its quickness and efficiency.
Technology Innovation, on the other hand is a singular approach focused on creating a product via R&D which can allow new revenue streams to be generated.
Adaptability of Defensive Strategy
In the entire oil and gas industry, a range of big data initiatives are currently being undertaken at present, all with different motivations and goals to empower innovations along primarily two dimensions.
To consider some of these innovations, hardware service providers are performing experiments with data analytics around R&D i.e. they are undertaking Technology Innovation to make their downhole tools smarter and therefore creating technology edge via technology innovation. For instance, potentially using robotics on rigs and predicting MSE at the bit etc.
On the other hand, Exploration & Production (E&P) companies are experimenting with data analytics to reduce costs and reach operational efficiencies i.e. Operational Innovation.
For example, by optimizing drilling and completions field operations as one rather than separately.
The providers of both hardware and software solutions are undertaking experiments with data analytics to authorize either Technology or Operational Innovation or both. Some of the examples include anticipating tool failures, optimizing production operations and predicting look ahead etc.
Offensive Strategy Know-how
The experiment with analytics to enable true business innovation is yet to be seen in the oil and gas industry.
One of the examples to be considered for innovation of business for hardware providers in drilling could be using analytics to alter the traditional day rate model and offer guaranteed rig uptime following a completely new business model.
Effective Data Analytics Value Chain
In the present scenario, there are very few who have been able to generate the kind of business impact they hoped for by investing in analytics.
The investors need to understand the full data analytics value chain before they think of any innovation in the industry.
The data analytics value chain consists of the following: Problem definition, solution design,
data preparation/ integration, analysis execution, interpretation, presentation and eventually change management of stakeholders.